CoVid19 Sanity in Isolation Tips with Ken Mival
---
Hi! My name is, Ken Mival. I am a Environmental Auditor for Contaminated Land.
I work for EHS Support and for the last four years have worked part time from my home office, so isolation due to Covid 19 hasn't changed my life much at all, except for the cancellation of site visits and social activities.. more
CoVid19 Sanity in Isolation Tips with Craig Cowper
---
Hi! My name is Craig Cowper, the ALGA team asked me to answer a few questions from them about coping during CoVid19!
What makes you happy?
Working mostly from home

...

more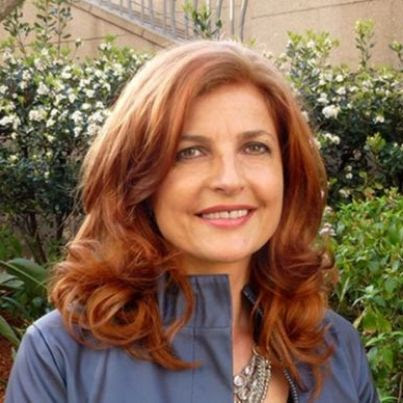 ALGA Announces New CEO
---
The Australasian Land & Groundwater Association (ALGA) Ltd announced today that its Board of Directors has appointed Annalisa Haskell as Chief Executive Officer, effective 4 May 2020.
ALGA Chair of the Board, Craig Cowper, said Annalisa was chosen after a very robust selection process. "Annalisa comes to the Association with not only many years of experience ... more
Wild goats take over empty streets of Welsh town as residents stay inside
---
A herd of wild goats has taken over the deserted streets of a seaside town of Llandudno, Wales, as citizens remain in their homes to help stop the spread of coronavirus. The goats have been spotted in the town center, in front of churches and even nibbling on hedges in front lawns. The animals are part of a wild herd of more than 100 Kashmiri goats ... more
Costume-themed bin outings sparked from isolation boredom
---
As boredom sets in across Australia amid social distancing rules, some people have taken to dressing up in elaborate costumes when they take out their bins.
The costuming fad started as a joke in Hervey Bay in Queensland, after Danielle Askew dared another friend to dress up as they put out the bins.... more
Mystery gnomes appear in Albany music teacher Teresa Hughes' garden
---
Teresa Hughes never used to like garden gnomes but over the last year, their appeal has started to grow on her. The gnomes first appeared in the Albany music teacher's garden last February and new statues have been arriving ever since. The newest addition appeared last just weekend with poppies and a box of miniature Anzac biscuits in tow... more
Weird and wonderful ways to get through the Covid-19 lockdown
---
As the coronavirus crisis deepens and the advice is to stay at home, people are becoming increasingly creative about how to cope. Here are just some of the ways people are trying to deal with social distancing.
• The Houseparty video messaging app, which basically allows you to throw parties with your friends, is becoming hugely popular again... more
ALGA leads the industry by introducing Virtual Branch Events
---
In April ALGA's Branch Committees launched a series of Virtual Branch Events as an alternate solution to our face to face events.The Virtual Branch Events were set up in order to continue to deliver industry knowledge sharing and training to its members in a safe manner.
At the moment, you can't come to us, so let us come to you – wherever you may be! In the office, at the dining table, on the deck outside or on your daily bush walk – anytime, anywhere!.. more
CEnvP Scheme - COVID-19 Update and Changes
---
COVID-19 is having a wide-reaching impact on people, communities, and businesses at global, national, state, and local levels. In addition to personal disruption, the Board and Program Office for the Certified Environmental Practitioner Scheme recognise the negative effects the pandemic is having on businesses and the economy, as well as the cancellation of face to face events and activities.... more
The Winner Of The April Photo Of The Month!
"Ollie"
My youngest daughter has wanted a puppy since forever. We resisted as they are a lot of work and we couldn't manage young kids and a puppy as well. This year she turned 12 so we thought she's now old enough to manage the responsibility. We found the puppy and bought him in secret, then made up some story so the kids would be out when we brought Ollie home.
They walked in and Ollie popped his head up from the couch - their faces were worth the whole experience! Needless to say, Ollie is being loved to death!
Submitted by John Dank
ALGA Student Grant Goal
With your help, we can do ev

en more. We are looking to make an investment for the future - we have set a goal of $10,000 to put to students who are the industry's future workforce.
Qualifying students in Australia and New Zealand, will be awarded annual membership, providing massively discounted registration fees to all ALGA events - read more